Gerard Cok
Gerard Cok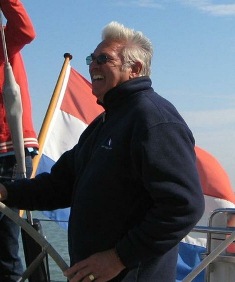 Personal information
Gerard Cok
15 Oktober 1964

Kruiningen
CEO
-
EBC GmbH
Gerard Cok was born in the Dutch town of Kruiningen. It was there, in the region referred to as Zeeland, that Gerard grew up and completed his studies including an MBA in 1969 and multiple courses in banking to finalize his training.
How he become a entrepreneur
Early seventies, he started his carreer as a banker for the Slavenburger Bank, where he remained active until mid 1980's.
From that moment forward he evolved into a successful entrepreneur where he was active as an executive in multiple companies, the most important of which were Scala and Pabo. Next to these general mandates, he started to lay the foundations of a roaring career as a real estate investor. First in his native Zeeuws-Vlaanderen in the Netherlands, investing in smaller offices, retail assets and the odd hotel, but then later, as from 2001 onwards in Belgium. This Belgian portfolio grew into a 250 mio EUR office only investment vehicle that was sold to a wide range of international institutional investors such as CBRE Investors, DEGI, Union Invest and several Irish private parties between 2006 and 2007. In parallel to the Belgian activities, Gerard joined forces with a couple of partners to start-up a Dutch investment vehicle that would be sold entirely to an American institutional investor in 2007. Since then he remains active, on his own or with both old and new partners, in the Dutch, Belgian, Swiss, German, French and Polish real estate market.
First publicly listing under his leadership (Beate Uhse GmbH)
Next to his real estate investments, Gerard put his entrepreneurship and his financial savvy to use at a German company called Beate Uhse GmbH, which resulted in this company going public early 2000's. The transfer from a private group to a publicly listed entity under his leadership, is typical of Gerard's continuing strive to operate in a professional and transparent manner, without ever forgetting the all-important "common sense check".
Punch Grafix and Xeikon NV
His experience in the stock listed environment resulted in his appointment as Director on the Boards of such companies as Punch Grafix and Xeikon, where since 2011 both companies can now rely on his years of professional and financial background. A genuine active board member, Gerard today fully applies himself to the further development of these companies.
His passions: Art, Sailing & Gastronomy
His passion for business and real estate notwithstanding, Gerard aspires different other goals in life, mainly as a huge amateur of sailing, gastronomy and the arts.
With regards to Art, he is a found admirer of the Haagse School and more specifically the oeuvre of Joseph Israel, Johannes Bosboom and Willem Koekoek, to name but some of his favorites.
Sailing is another of his passions, namely on beautiful and fast sailing ships. His experiences in sailing can be followed on his own blog www.fastoceancruiser.com and brought him to a wide variety of beautiful locations around the globe. One of which is the gorgeous Port Napoleon in the south of France that he promptly bought and now manages as a must-see marina and ship yard for any serious sailor touring the Mediterranean.
His international life style, enabled Gerard to encounter multiple culinary cultures, which he learned to appreciate along the way. Although appreciative of all those cultures, his gastronomical heart is still lost to the cuisine of his roots and the Belgian kitchen. To that regards you can follow his many culinary experiences on another blog: www.inspiringgastronomy.net.